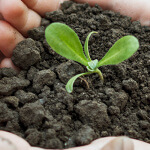 Get Involved in Denver, CO
find your place
We understand that finding a community of faith to call home can be a difficult process. We think it is a road worth walking. Follow this path to explore if Platt Park Church can be a home for you:
Show up Sunday to check out our vibe and worship gathering
Get Involved: attend a New Guest Lunch, join a small group, volunteer, give
These simple steps will allow you to explore if this faith community is the right fit for you. We look forward to exploring this connection together with you!
---
Wednesday July 24th, 9 AM – 4:30 PM
Cost: $85

Learn how to inspire others toward spiritual growth and ignite your own personal transformation in this interactive all-day workshop experience. Discover the skills you need to listen more strategically in everyday conversations, ask powerful questions, and partner more intentionally with God to inspire others closer to Him.

This hands-on all-day workshop equips faith leaders in 8 conversational skills that invite transformation in others and inspire them to take the next steps toward spiritual growth in meaningful ways. These skills include:

Designing a Powerful Alliance
Managing Self
Listening Strategically
Leveraging Curiosity
Following Resonance
Asking Powerful Questions
Following Intuition & Spirit
Forwarding the Action & Deepening the Learning

This is a terrific opportunity for you and your team to hone your life-on-life skills, deepen your partnership with God, and grow together as influencers for the sake of the people you serve.

SUNDAY, JULY 28th

Pizza, Pitchers, & Corn Hole @ Declaration Brewing Company (2030 S. Cherokee Street – not too far from church near Evans and Santa Fe)

Join us right after the 10:30AM service at nearby Declaration Brewing for some lunch, cornhole and socializing.