The mission of Platt Park Church is "helping people become passionate, devoted followers of Christ." Our mission could also be summed up like this: Love God, Love others, Do something. That's why one of our core practices is serving: putting the needs of others ahead of our own. We focus on serving together in our church, city and world.
Check out the serving opportunities in each of the three environments: Platt Park Church, Denver, Global.
Fill out the information request form at the bottom of the page.
Have fun, make friends, and grow in faith!
Thank you for your interest in serving with Platt Park Church!
We consider serving to be one of our core practices, and value putting the needs of others ahead of our own. Through our time, gifts and resources we can grow in Christ as we join in God's mission of loving our neighbor and doing Kingdom work.
By clicking on the serving icons you will find a list of volunteer opportunities in our church, city, and world.  Take a look and consider what areas may be of interest to you!
I am happy to answer any questions you may have regarding serving opportunities and connect you with the appropriate contact person if you would like to jump in!  If you are unsure about where to start, I would be more than happy to meet with you personally and help you to discern what opportunities might be a good fit for you. We are thankful for your willingness to serve and your desire to connect with our faith community!
Susan Stein
Pastor of Community Integration & Soul Care
SPREAD LOVE CAMPAIGN 2020
Asylum Network / Casa de Paz
All donations will be matched by Platt Park Church
Some members of Platt Park Church are part of a volunteer group of 12 that is supporting a 19-year-old young man as he transitions out of a social services program into a new life here in the US (Cherith & Rich Flowerday, Jon & Susan Hokama, Anne Coughlin, Jalyn Ingalls and Alex Hoffman). He has legal status that is pending, but he has no family or friends in the US, doesn't yet speak the language and isn't yet able to work. He also needs to finish high school and says he is hoping for a "normal life" after several years f trauma. The team members each have a different role in support for him. He is living with Rich and Cherith as of August 25th, getting English lessons from Susan 2-3 times per week, Alex is doing accounting, Anne did background checks on our team of volunteers, and others are doing coordinating, fundraising, trips to doctors, teaching him to ride the bus & light rail, and much more.
We've been advised to raise about $5,000 for a year of expenses for him. At this point expenses are food and clothing, and we're foreseeing things such as items for school, possibly some counseling expenses, and other unknowns. If you are interested in helping we welcome your donations (select "Asylum Network Support Team" from the dropdown list), which Platt Park Church said they would match! We'd love you to join us in supporting a sweet, young man to our country with the love of Christ. Thank you!
A Brighter Christmas Romania
Donations needed by November 15 so boxes can be assembled in time for Christmas!
Arad, Romania is home to the day shelter Vis de Copil (translated: A Child's Dream). Due to COVID, this year the children and families cannot receive shoebox Christmas gifts from other countries. A Brighter Christmas Romania is raising funds to shop and assemble 300 shoebox gifts and 100 family food packages locally in Arad so the children and families of Vis de Copil will still receive gifts and assistance at Christmas.
A child's shoebox contains a toy and sweet plus socks, warm clothing, toothbrush and toothpaste. Cost is $30
A family food package contains basic provisions, a hot chocolate treat, and candles (for families without electricity). Cost is $60.
Please consider giving to A Brighter Christmas for a child's shoebox, a family food package, or both!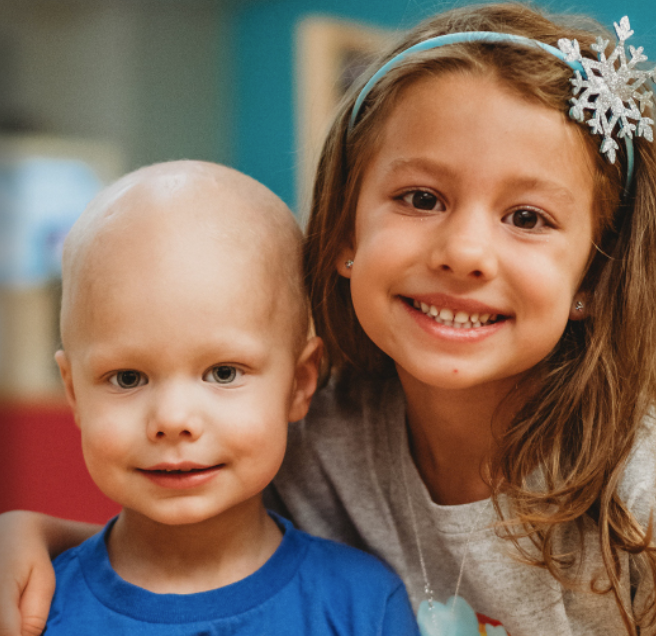 Rainbow Blanket Project
Sunday, November 8, 10:30AM, Platt Park Church
Join us in the side yard to make fleece blankets together in support of the Rainbow Blanket Project. The Rainbow Blanket project was started after 6 year old Kensi's brother, Paxton, passed away. She was inspired to make blankets to raise funds for pediatric oncology patients and research via Morgan Adams Foundation. Let's help Kensi reach her goal of raising funds in her brother's honor.
All supplies will be provided, but to make sure we have enough, please RSVP with the number in your group.
** Masks are required.
"It is in the process of being worshipped that God communicates His presence to people." – C.S. Lewis