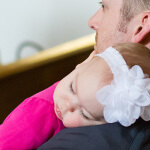 Children & Youth Ministries
Youth ministry programs for all families
Children and families are important to Platt Park Church in Denver. Our desire for children and youth follows the mission of the church – to help children and students become devoted followers of Jesus.
Our youth ministry provides a platform for kids to be in a bible study, take part in faith based activities, plus much more for a variety of age groups throughout Denver. Please view our breakdown below to find the right Denver youth ministry for your children and family.
Providing these opportunities for our youth and bringing them together in Bible study and activities with the Lord in mind allows them to create long lasting relationships within the community and with the Lord. Our children and youth ministry in Denver seeks to come alongside parents to teach children about the love of God.
(and how that changes their whole lives.)
Looking for Platt Park Children's Center (the M-F pre-school that meets in our building?)
children's ministry times
During worship services, our children's classes are busy learning about God and his love for them through play, stories, and age appropriate activities.
Kids ages birth through 5th grade meet at both the 9:00am and 10:30am services.
Students 6th-12th grade meet during the 10:30am service.