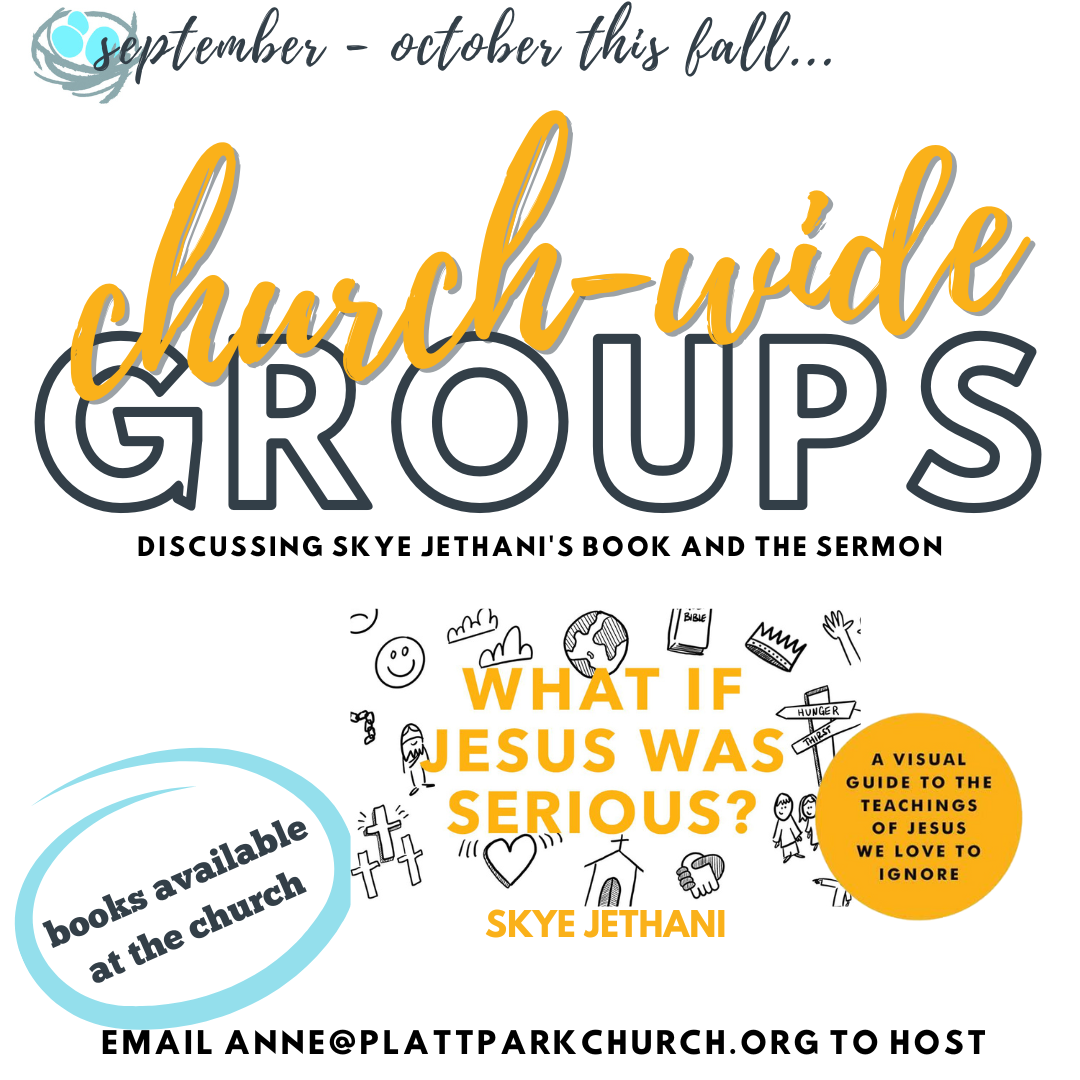 Join a small group for October-September!
The whole church will be reading and discussing Skye Jethani's book "What if Jesus was serious?" Check out the groups options below and sign up!
We're so glad you're interested in joining a small group to read and discuss "What if Jesus was serious?" The sermon series and small groups will take place from September through October this fall. Please review the group meeting options below and click the button to sign up. Groups are open to anyone unless otherwise noted.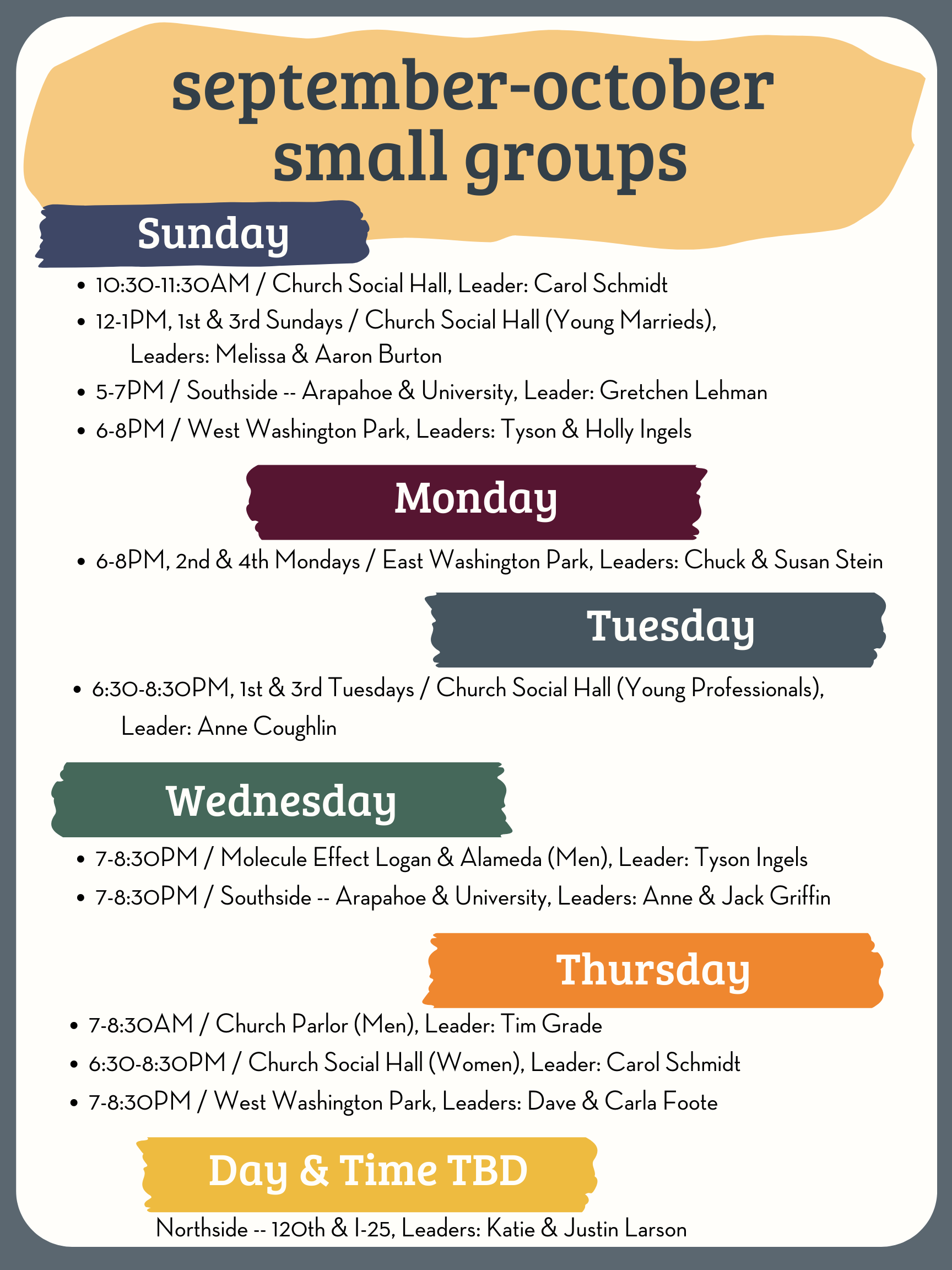 "It is in the process of being worshipped that God communicates His presence to people." – C.S. Lewis