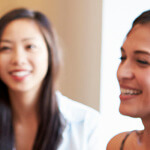 Join a Group in Denver
Small groups are one important way to grow deeper in relationships with God and with one another. We learn to know Christ more and how to follow him in word and deed in the context of community.Joining a small group is such a vital and easy way to get to know others in the church, establish friendships and grow in Christ in a more relaxed setting. Sometimes participating in a group can help you determine if joining a church in Denver is for you.
Look over the list below
Send an email to the group leader
Have fun, make friends, and grow in faith!
scheduling system
Our small groups operate on a trimester system where we formally operate groups for three months and then take a break for a month allowing everyone to re-charge. If you want to join a church group in Denver but do not want to get stuck in a group forever, this allows everyone the chance to join a church group for a season and then re-evaluate. Our groups are all over the city, so if you're looking to join a church in wash park but prefer to participate in a group elsewhere in the city, just look through the list and pick one that is right for you.
(Our growing groups take a break during the months of January, May, and September.)