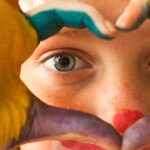 Give
Generosity is our joy and privilege because Jesus was first generous towards us. Join with the vision of Platt Park Church to make an impact in the Denver community and beyond.
We believe giving is at the heart of the message of the Gospel. John 3:16 says, "God loved the world so much that he gave…"
Click the link if you would like to contribute to the vision and mission of Platt Park Church. Your donation goes towards our mission of helping people become passionate, devoted followers of Christ.  We are so grateful for you! Our weekly budget is $10,500.
Ways to Give
Give online: Give via your credit or debit card
Text-to-give: Text the keyword "platt" to 77977 and get a link to give from your phone
Give by check: Checks payable to Platt Park Church, 1601 S. Clarkson Street, Denver, CO 80210 (or via our black offering boxes during Sunday worship)
Pushpay App: Simply download the Pushpay App from the Android Play or the Apple App Store. You can text pushpay to 77977 and receive a link back to download the app. From there, making a contribution is as easy as 1, 2, 3. Open the app, choose who to give to, enter the details and you're done, in only seconds!
Platt Park Church App: We now have a custom church app you can download to stay connected with everything here at PPC! You can access sermons, events, and give, right through our Church's app. Just go to your phone's app store, search for Platt Park Church, and download. Or click here.