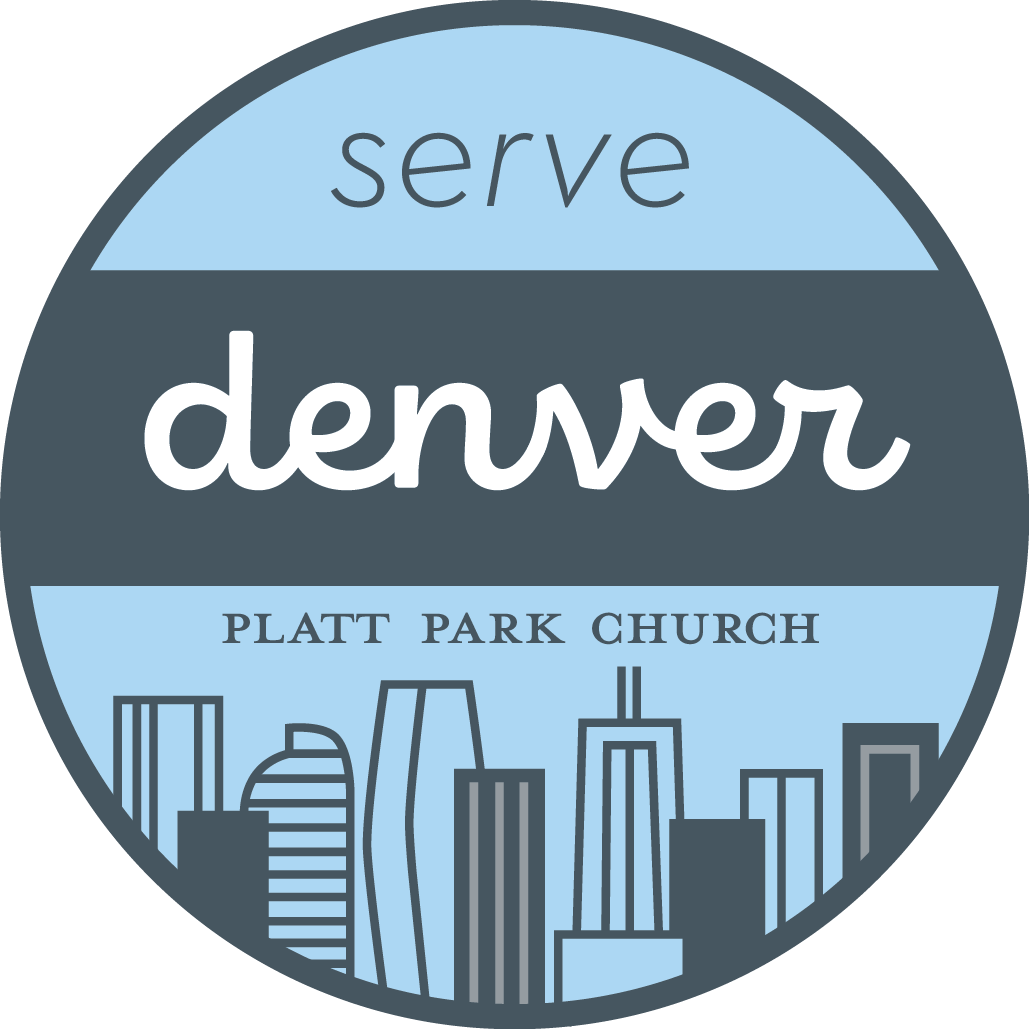 We have several local serving opportunities with ministry partners across the Denver and Wash Park area. Through our life, words, and deeds we can impact our city for Christ and work alongside our community as we pursue justice and mercy for all God's people.
Denver Dream Center
Denver Dream Center's mission is to reconnect people who have been isolated by poverty, substance abuse, gangs, imprisonment, homelessness, abuse and neglect to God and to a community of support to meet their physical and spiritual needs. Also, to help them develop a support system that will encourage them to make positive, long-term, God-honoring changes in their lives.
There are several ways to get involved:
Adopt-a-Block is all about creating consistent relationships and practical acts of service. Every 1st and 3rd Saturday of the month, we meet at the Mulroy Opportunity Center (3550 W 13th Ave, Denver, CO 80204) at 10:00am for a volunteer rally where we will play a quick game, get the rundown of the day and the vision behind it, pray for the sites, and then head out to our Adopt-a-Block sites. From the rally, we set up our sports area, kids area, food area, and donations area at our designated sites. When the weather is nice, we will be outside where we can BBQ! Otherwise, we will be inside with pizzas or chili. Before we eat, we either pray or have a short Bible story reenactment with the kids. We eat and wrap up by 12:30pm.
DDC Academy is being relaunched this semester! We will be meeting every 2nd and 4th Monday at the Mulroy Opportunity Center (3550 W 13th Ave). The class runs from 6:00pm to 7:00pm and volunteers arrive to set up as close to 5:15pm as possible. Our core focuses for the Academy are education, creativity, and character building. 
Confidence Classes will be attached to DDC Academy classes. While the kids are in their Academy class, the women are invited to join our Confidence Classes! These classes will meet in the same building, at the same time as DDC Academy: the Mulroy Opportunity Center (3550 W 13th Ave). The class runs from 6:00pm to 7:00pm and volunteers arrive to set up as close to 5:15pm as possible. 
Thursday Services happen every 1st and 3rd Thursday! Our services are fun because we get to bus in families from Adopt-a-Block and men from the correctional facilities to be a part of our church service! 
Youth and Sports are two of our favorite pieces of what the Dream Center does! Youth Nights are every 4th Saturday from 6:00pm to 8:00pm and they are something awesome to be a part of because we get to bring kids out of the projects and into an environment that is new and intriguing to them! 
Whiz Kids Tutoring
Whiz Kids works with Platt Park Church to provide mentors for disadvantaged elementary and middle school kids. Through academic tutoring, positive mentoring relationships, and spiritual nurture you can make a powerful difference in a child's academic, spiritual, and mental wellbeing. You will be trained to provide literacy and math help to under-privileged students who are struggling academically.
Our vision is to tutor and mentor in the Spirit of Christ.
The Table
If you have a passion for community, sustainability, or feeding your neighbors, this opportunity was made for you. The Table coordinates multiple communities in Denver neighborhoods. These groups share God's grace through urban farming, community meals, and lively conversation in multiple venues. We aim to help people eat well, experience life-giving and authentic community, and explore the depth and breadth of the grace of Jesus Christ. All backgrounds and faiths are welcome to participate.
The Table is currently looking for a small group of people to help maintain the garden on our church property. The minimum commitment would be 4 work days from mid-May to early October. And we would have a coach present to organize and give instruction. 6-8 people are ideal (including kids!)
Feed your body, feed your soul, and feed your community.
other partners
Platt Park partners with many organizations in order to spread God's grace and service into our community and beyond. While our main focus groups are displayed above, we also encourage you to check out these other partners.

"It is in the process of being worshipped that God communicates His presence to people." – C.S. Lewis