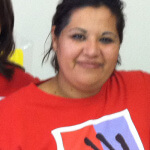 Become A Church Volunteer in Denver, CO
One of our church's goals is be a gift to our local Denver community. Platt Park Church's mission can be summed up like this: love God, love others, do something. That's why one of our core practices is serving: putting the needs of others ahead of our own. We welcome any who want to be church volunteers here at our Denver location or with other local opportunities.
We have several local serving opportunities with our several ministry partners across the Denver and Wash Park area. Through our life, words, and deeds we can impact our city for Christ and work alongside our community as we pursue justice and mercy for all God's people.
Become a church volunteer in the Denver area. Become involved with Platt Park Church and our partners whether you're a current parishioner or new to our community. We are happy to have you join us as we volunteer and serve God together.
other partners
Platt Park partners with many organizations in order to spread God's grace and service into our community and beyond. While our main focus groups are displayed below, we also encourage you to check out these other partners.