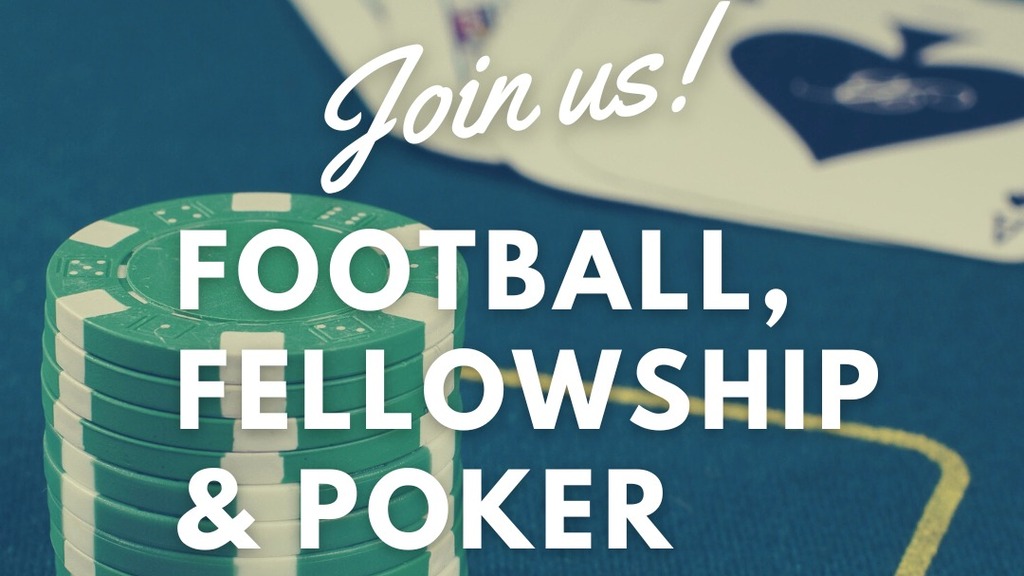 Football & Poker Night
Sep 18, 2023 at 6:15 PM
We will be having a poker league again this fall!!!
If you are new to PPC or don't remember - please see the announcement below. The first thing to remember is this is mostly for fun and low stakes! All are welcome!
Please contact me with any questions or concerns. (Tyson - 303-916-0240)
Time: 6:15PM (game kickoff). Poker games start promptly at 6:45PM. Poker play will conclude by 930PM every evening (tournament style with increasing minimum bet ends on time). Re-buy in allowed while the blinds are 5-10 or 10-20 (one re-buy in per person)
Game: Texas Hold'em, tournament style (re-buy cuts off after 2nd bet increase). The minimum bet increases every 20 min controlling the length of the game. The goal is to finish by 930PM at the latest.
Cost: $10 per player. Prize pool per night depending on players: Typically 1st = 50%, 2nd = 30%, 3rd = final prize or 10% (of the evening total buy-in pot)
Snacks: BYO (Some provided by the church)
Drinks: BYO
...........
Dates:
September 18th: Saints @ Panthers; Browns @ Steelers
September 25th: Eagles @ Bucs; Rams @ Bengals
October 9th: Packers @ Raiders
October 23rd: 49ers @ Vikings
November 6th: Chargers @ Jets
November 13th: Broncos @ Bills
December 4th: Bengals @ Jags
December 11th: The Church Championship (Titans @ Dolphins; Packers @ Giants)
9:45am

5:30pm | Youth Room

6:30pm | Social Hall

7:00am | Parlor

10:00am
"It is in the process of being worshipped that God communicates His presence to people." – C.S. Lewis