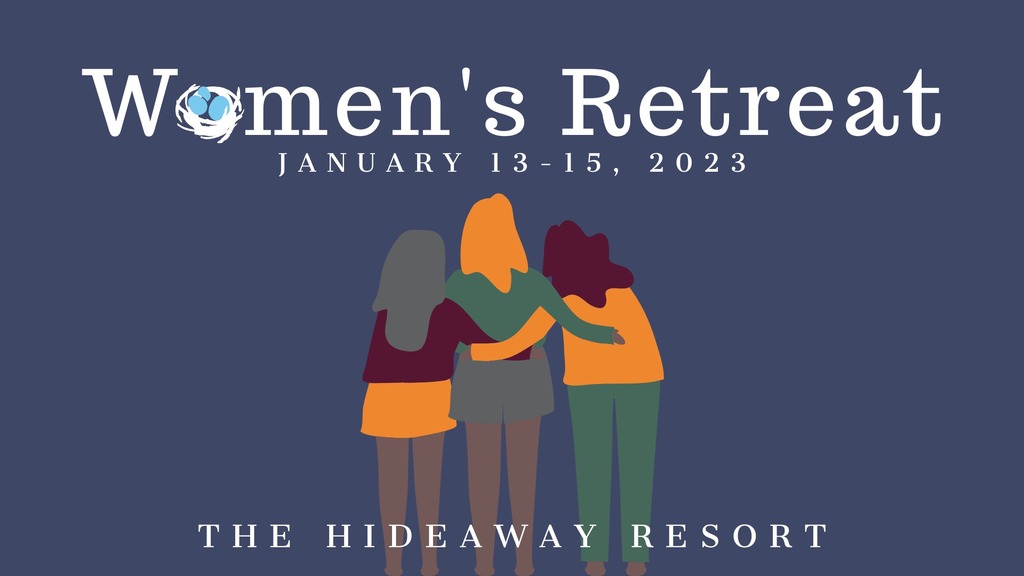 Platt Park Women's Retreat
January 13, 2023. All day
PLATT PARK WOMEN'S RETREAT
JANUARY 13-15, 2023
REGISTER NOW (spots are limited)
Join us for a weekend away at the beautiful Hideaway Resort in Colorado Springs! Come and enjoy a time of relaxation, celebration, and transformation as we hear from great speakers, worship together, and spend the weekend together in the mountains.
First time attending a retreat with Platt Park? Come to the parlor (room directly off the sanctuary) at 11:30AM on Sunday, November 13th for a brief retreat meet-and-greet. Eat some snacks, meet some of the other women who are considering attending, and ask any questions you have.
Registration includes 2 nights at The Hideaway Resort, sessions, all meals, and all resort amenities. However, we do not want the registration cost to keep anyone from attending the retreat. There is a discounted registration option for women who would like to volunteer. If you have questions about volunteering, please feel free to call or email Holly.
During free time enjoy the exercise room, game room, hot tub, or one of the 3 spa patios. Also available are the Hideaway's scenic nature trails, volleyball court, and horseshoe area. Five decks offer spaces to read, relax and take in views of Pike's Peak.
We are looking forward to a beautiful winter weekend of friendships and fun!
Location:
Hideaway Inn & Conference Center
3805 Walker Rd
Colorado Springs, CO 80908
Get Directions
9:45am

6:30pm | Social Hall

7:00am | Parlor

10:00am

10:00am | Parlor
"It is in the process of being worshipped that God communicates His presence to people." – C.S. Lewis