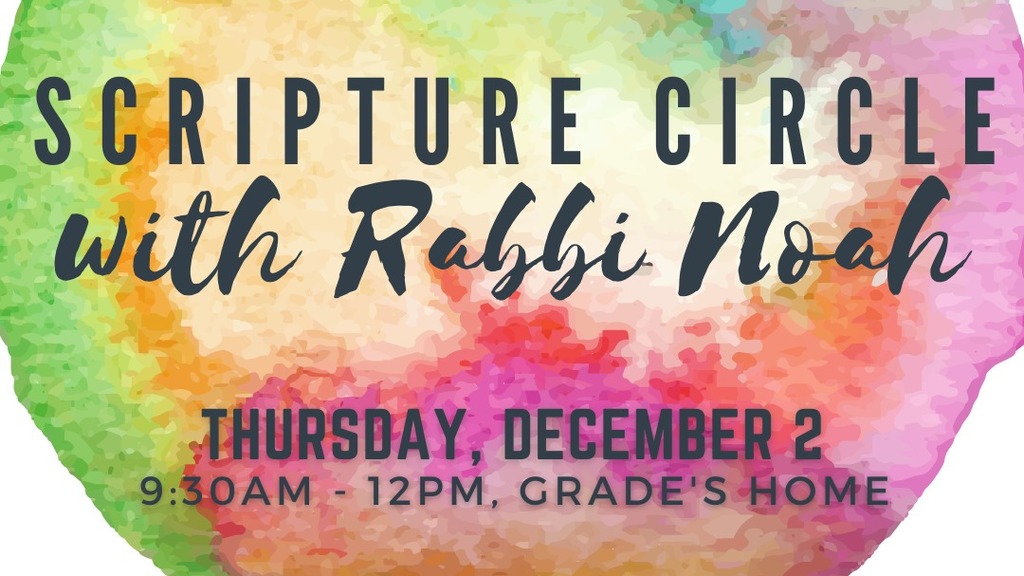 Scripture Circle with Rabbi Noah
Dec 2, 2021 at 9:30 AM
Scripture Circle with Rabbi Noah
Thursday, December 2, 9:30AM-12PM (Grade's Home)
"A scripture study is just like a classroom, but instead of coming into the classroom with questions and getting told answers, students come in with questions, search through the text for meaning, and come out with better, more meaningful questions."
-- Josiah Stoll, high school student
We welcome you to join us as Rabbi Noah guides us in a scripture circle study. You do not need any previous study experience to attend. This is a completely different experience than you are imagining!
Junior High and High School students are welcome. (No childcare provided)
Please RSVP (click here). Email Holly@plattparkchurch.org with questions.
11:00am | Washington Park

6:00pm | Stein's Home

6:00pm

6:30pm | Social Hall

7:00am | Parlor
"It is in the process of being worshipped that God communicates His presence to people." – C.S. Lewis