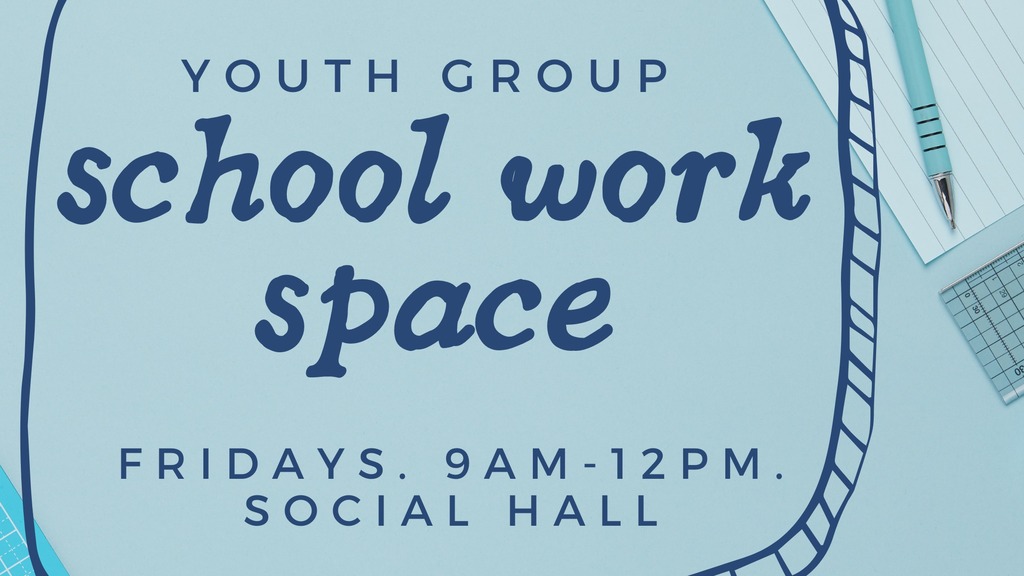 School Work Space (Youth Group)
Every week on Friday until May 14, 2021 from 9:00a to 12:00p
Platt Park Church Youth Group, you're invited to School Work Space on Fridays from 9AM - 12PM in the Social Hall!
School looks a lot different this year. So we're offering a space at Platt Park Church for students in the youth group to come and do remote schooling in the company of some familiar faces.?
Allison will be at the church (Social Hall) each Friday from 9AM - 12PM. This will NOT be a time of programming or games -- students are asked to work on their schooling self-sufficiently and without distraction to others. Please bring computers, books, all power cords, and any other items needed to complete your schoolwork.?
Email Allison@plattparkchurch.org with any questions. See you Friday!?
6:00pm | Social Hall

10:00am

10:00am | Social Hall

11:00am | Side Yard, Under the Tree

8:00am | Social Hall
"It is in the process of being worshipped that God communicates His presence to people." – C.S. Lewis